When Purdue University required a world-class design for Hagle Hall, the home of Purdue's Orchestras and All-American Marching Band, they called upon Browning Day Architects of Indianapolis, Indiana. The Stainless Steel Post Mounted VISION™ railing system was the perfect design accent to the facility's modern aesthetic and open floorplan.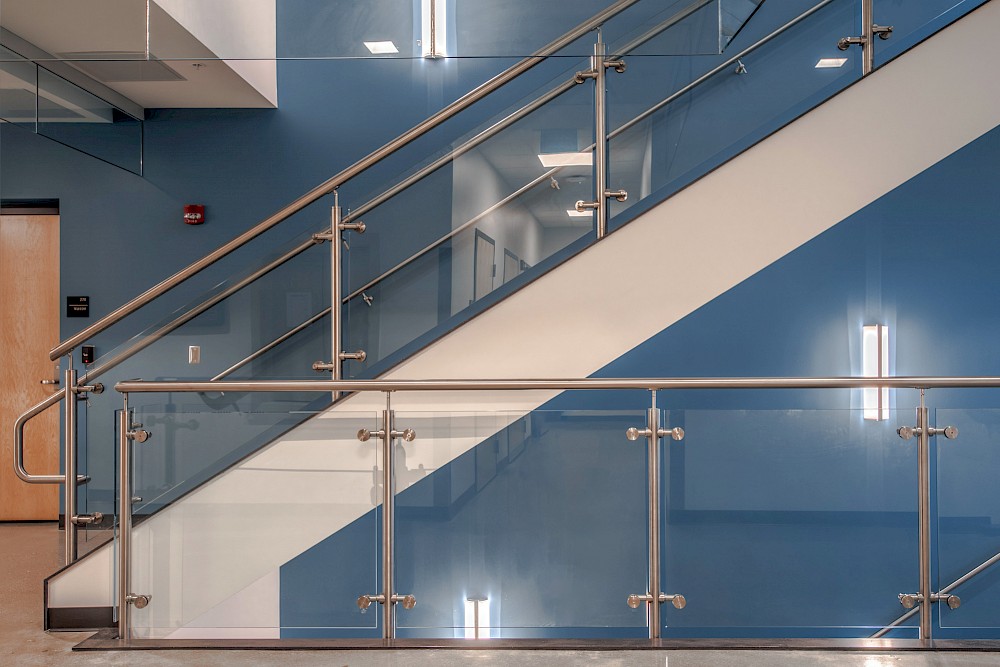 The architect's vision for the railing included a more robust post to glass connection, so the design and engineering team at Hollaender was able to modify the typical glass retention clips used on the VISION™ system with stainless steel "spider" connectors. An additional challenge for the engineers at Hollaender was to find a solution for a segmented condition along the second floor overlook. The fabrication team was able to flawlessly execute a resolution with customized drill patterns.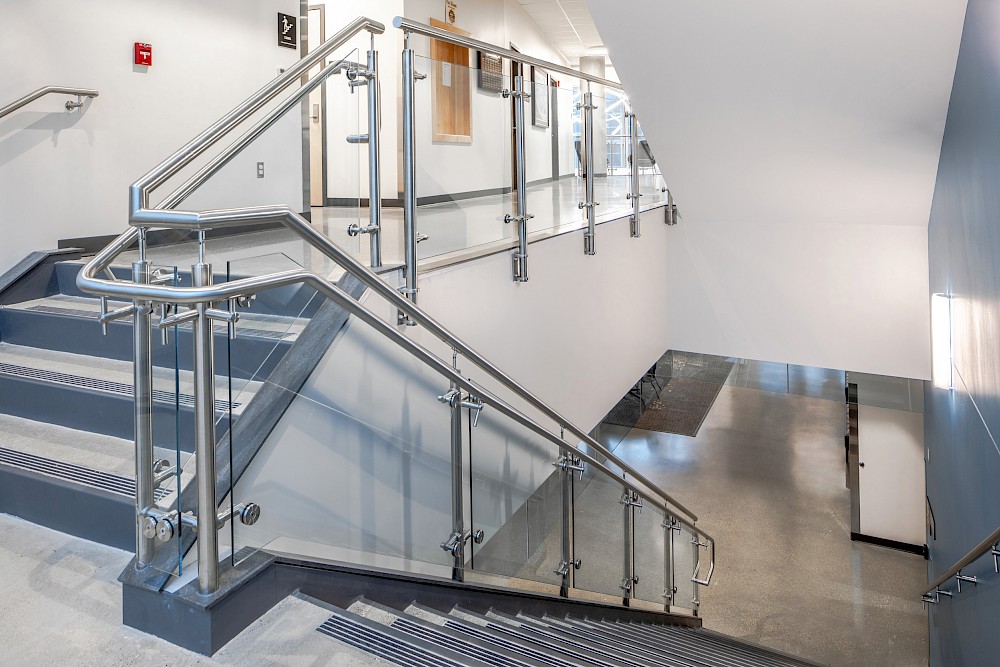 A stainless steel assist rail and wall mounted railing accompanies the railing system throughout the building. Hollaender's stainless steel railing system combines the precision of artisan level metal finishing with machined and fabricated mechanically fastened components to create an unmatched blend of design, elegance, and safety.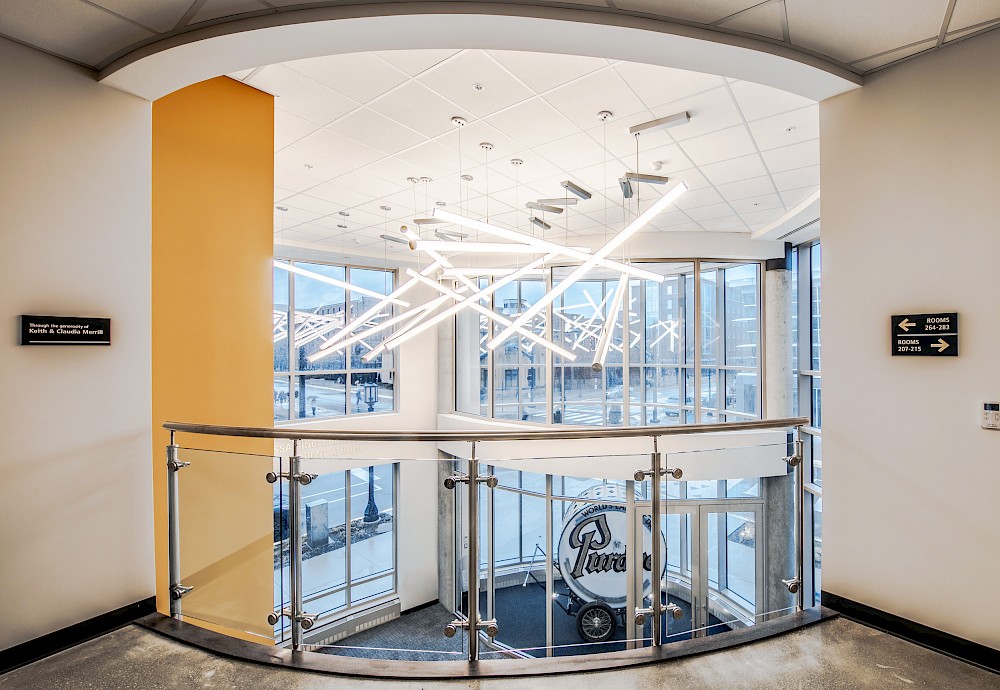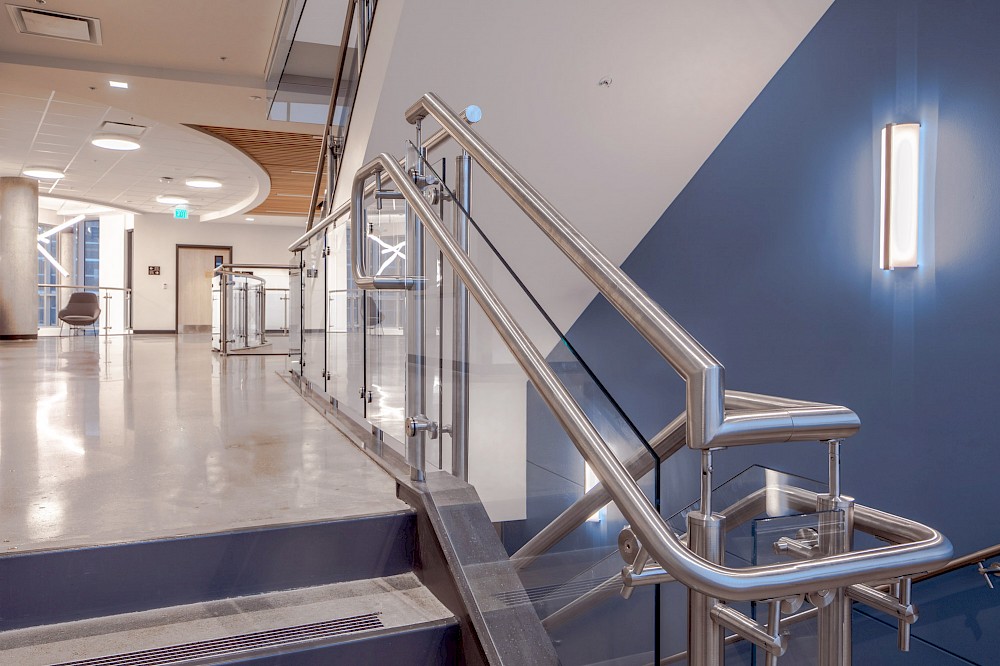 Location:

Lafayette, Indiana

Architect:

Browning Day

Railing:

Infill:

Finish:

304 Stainless Steel #4 Directional Polish