Maple Dale Elementary School, situated in Cincinnati, Ohio, decided to build several new buildings and contracted the architectural work to CR Architecture + Design of Cincinnati. One of the architectural decisions they faced was that of choosing a railing system. Based on both CR's experience and that of the school, they wanted a less maintenance intensive system than the painted steel system that had been used in the past.
After researching the issue, CR decided to specify Hollaender's Interna-Rail® system with welded steel wire mesh infill panels. A key element of the decision was the option of having clear anodized finish on the railing frame components and a powder coated finish on the mesh infill. Both will stand up much better than a painted finish which typically requires frequent touchups and a complete recoating every 5 years or less.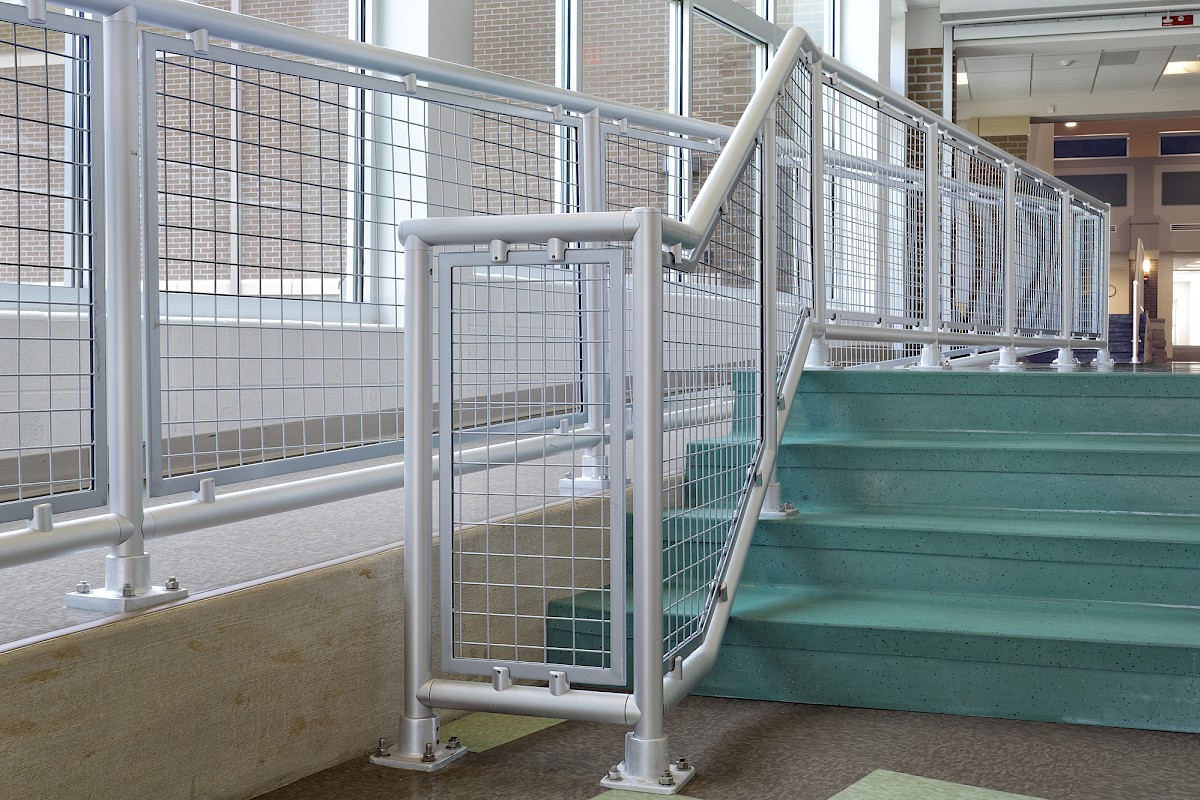 In looking to specify railing for this project, CR Architects was looking for a system that combined aesthetic form, but also would substantially reduce the maintenance cost involved with repainting the typical welded, painted steel systems that this school had used in the past. Hollaender's Interna-Rail® railing system with a frame that is clear anodized aluminum and ecoated/powder coated steel wire mesh infill panels, offered a low maintenance, robust product that would withstand the rigors of a school environment. Both CR Architects and Maple Dale School are satisfied with the railing selected.
Christie Boron, Client Leader—Education at CR Architects
Location:

Cincinnati,Ohio

Architect:

CR Architecture + Design

Railing:

Infill:

Finish:

Clear anodized finish frame with e-coated and powdercoated 2x2" steel wire mesh infill