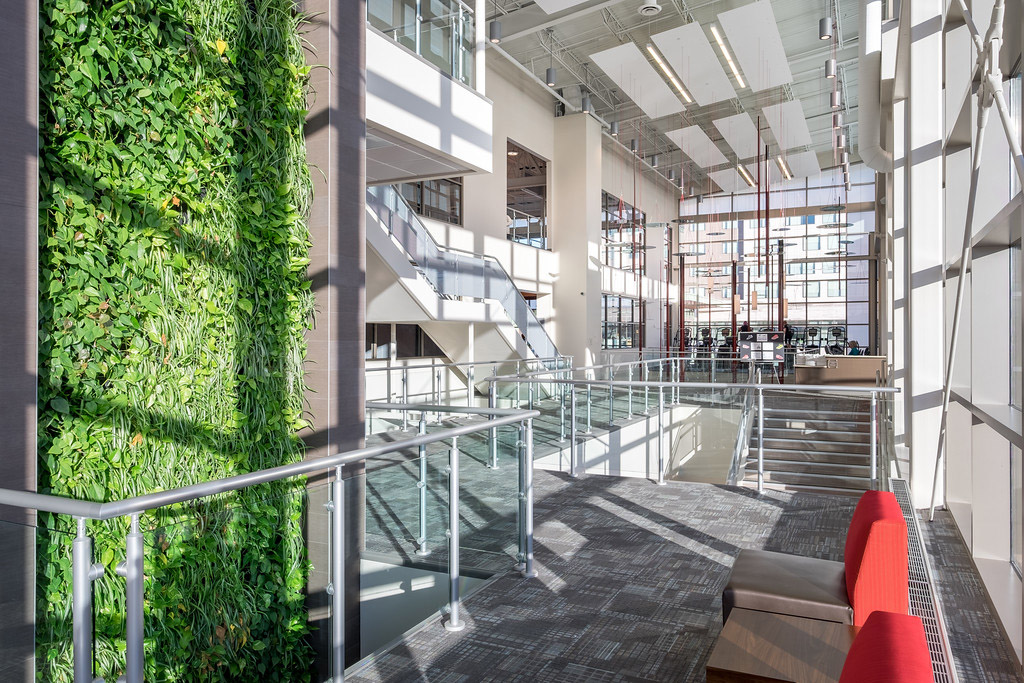 Architectural firm Browning Day, tasked with the design for the new YMCA at CityWay in Indianapolis, was looking for a railing design that was diversified enough to handle both glass infill panels and metal infill panels. A common railing design with different infill panels for both stairs and mezzanines would offer a wider range of aesthetics than one uniform infill panel system.
Hollaender was able to adapt the VUE™ railing system, typically used exclusively with glass or resin infill panels, to accept the perforated metal infill that was desired for the stairs.
The result is an attractive, varied railing system, that met the architect's preference and YMCA's cost, aesthetic, and operational criteria.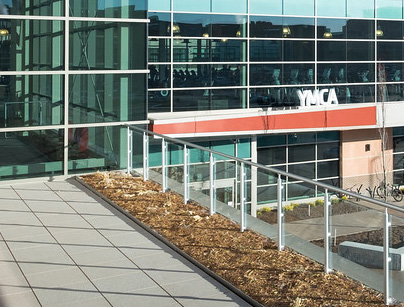 The Hollaender rail system provided a great combination of attractive design, visual transparency, price point, and ease of installation. We will certainly consider Hollaender for our future projects.
Nick Davis of Browning Day
Location:

Indianapolis, Indiana

Architect:

Browning Day Mullins Dierdorf

Railing:

Infill:

Finish:

Clear anodized finish railing with 3/8" thick tempered glass and perforated steel infills