West Liberty University decided to install a new press box at their football stadium requiring a new railing system.
Design architect M & G Architects and Engineers had previous experience with conventional welded, fabricated,& painted steel railings. After considering these options, they decided to source a better overall solution for this project. After narrowing the search down to aluminum railings in general as a better material for the exterior climates of West Virginia, they decided to go with Hollaender's Interna-Rail® component aluminum railing system with e-coated and powder coated steel wire mesh infill panels as the best overall solution. In addition, they elected to coat the entire system in a black finish – black anodized on aluminum surfaces, black powder coat to match on steel surfaces – in order to match the school color scheme of black and yellow.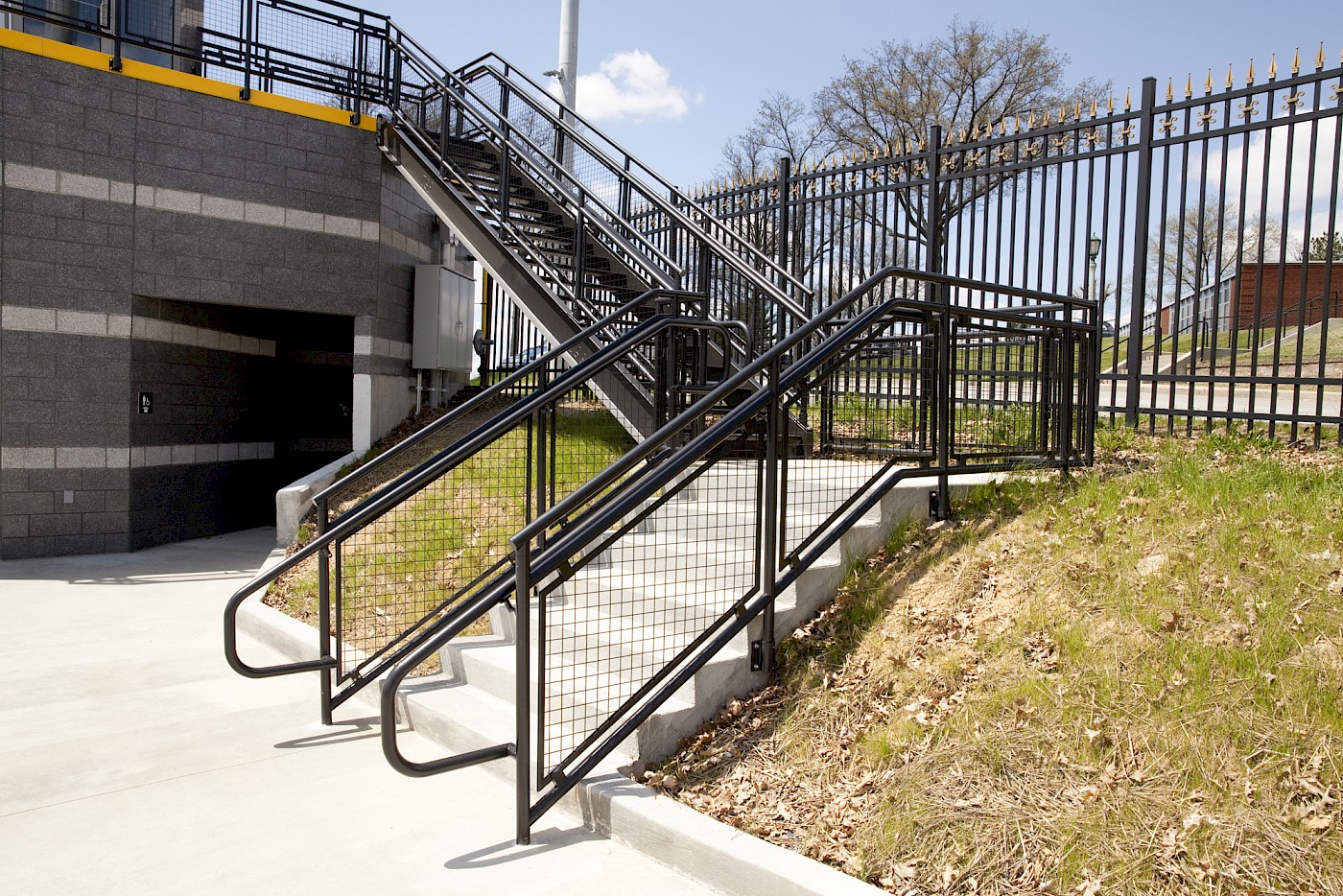 All stakeholders in this project are happy with the Hollaender railing, from both an aesthetic and maintenance standpoint. In addition, the Hollaender railing's installed cost was about the same as the equivalent welded, fabricated steel system, with far better corrosion resistance and lower long term maintenance.
M & G Project Architect Dana Brooks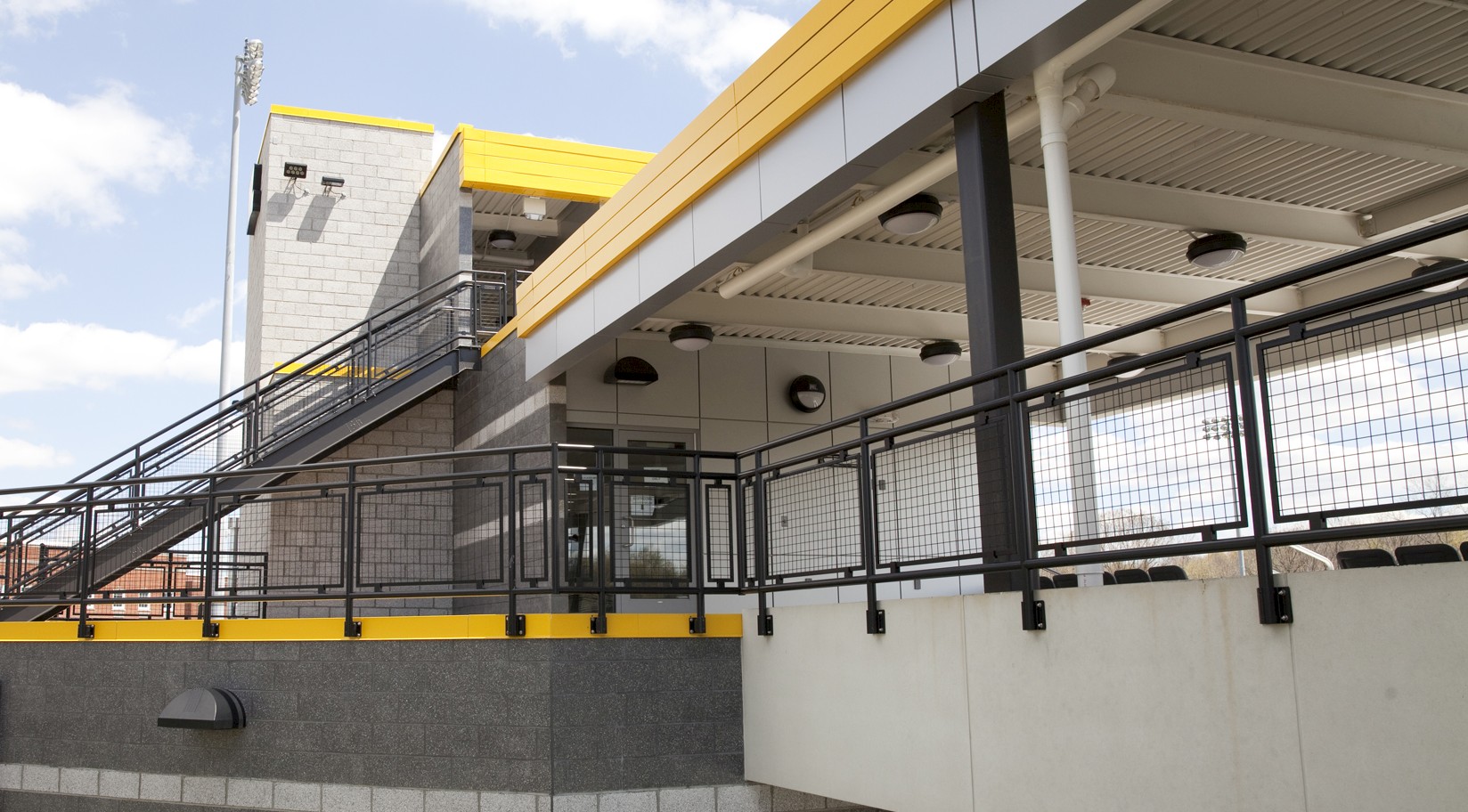 Location:

Wheeling, West Virginia

Architect:

M & G Architects and Engineers

Railing:

Infill:

Finish:

Black anodized frame with 2x2" welded steel wire mesh in matching black powdercoat