Wesbanco Arena decided to renovate their arena with new railing, seating, along with other upgrades.

Having been pleased with their previous experience with Hollaender railing systems, M & G Architects and Engineers decided to specify the black anodized Interna-Rail® VUE railing system white frosted glass infill panels. All mid rails were anodized black. The contrast between the black anodized railings with the white frosted glass, provided an appearance that is aesthetically appealing.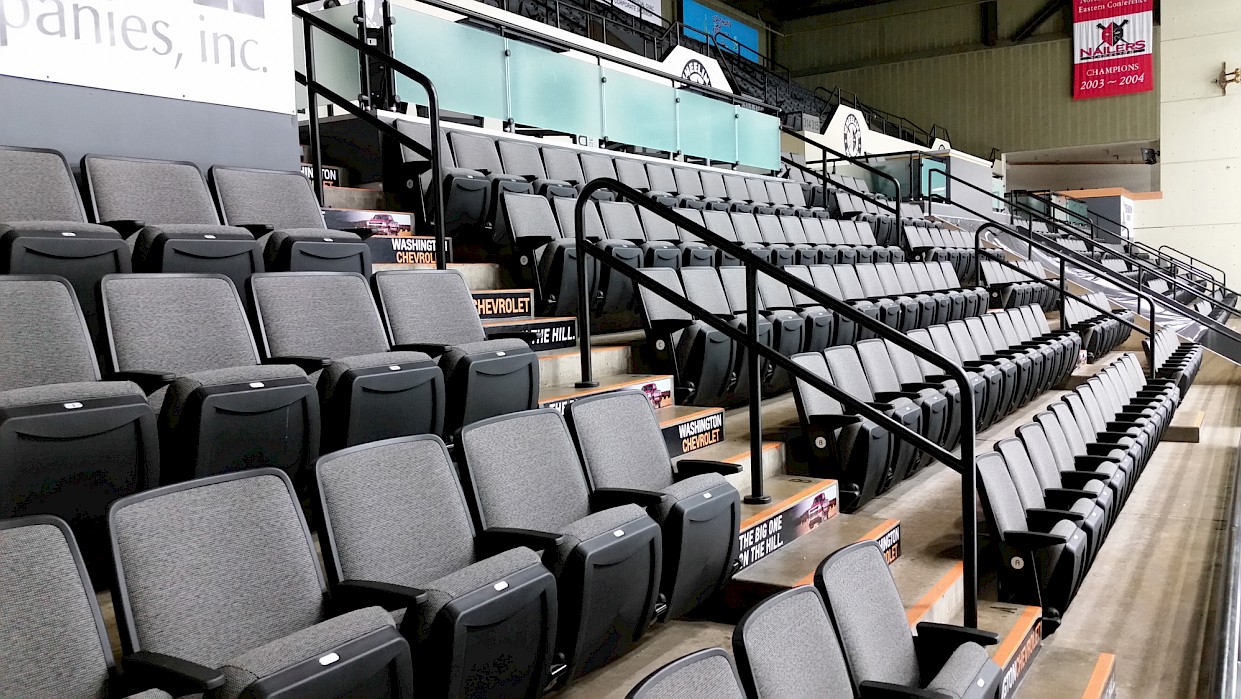 The lobby features the Interna-Rail® VUE system with a clear anodized frame and clear tempered glass infill allowing for maximum visibility.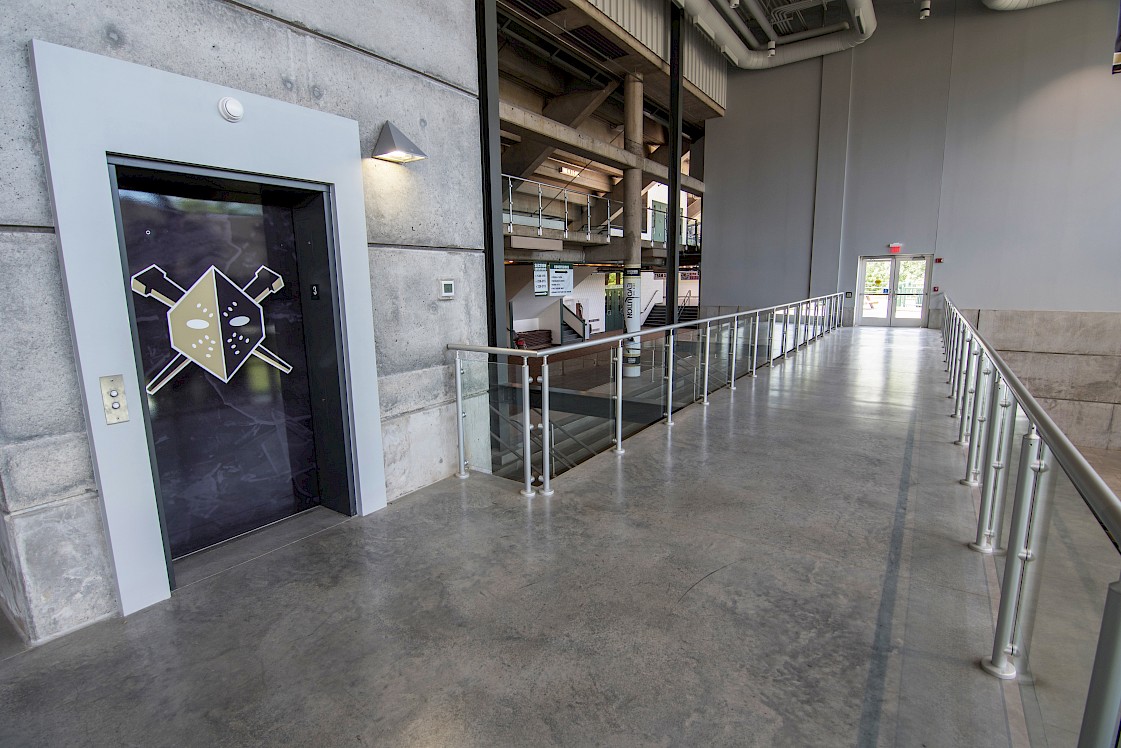 Interna-Rail® picket railing in green powder coat makes a colorful appearance at the building entrance.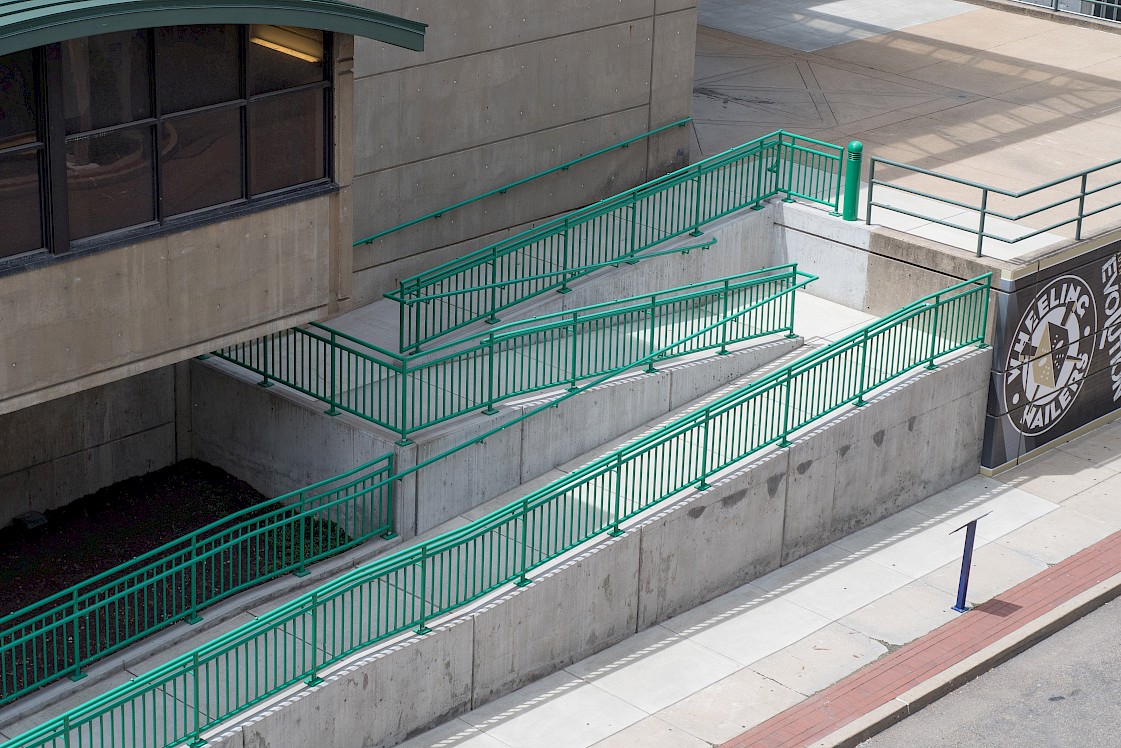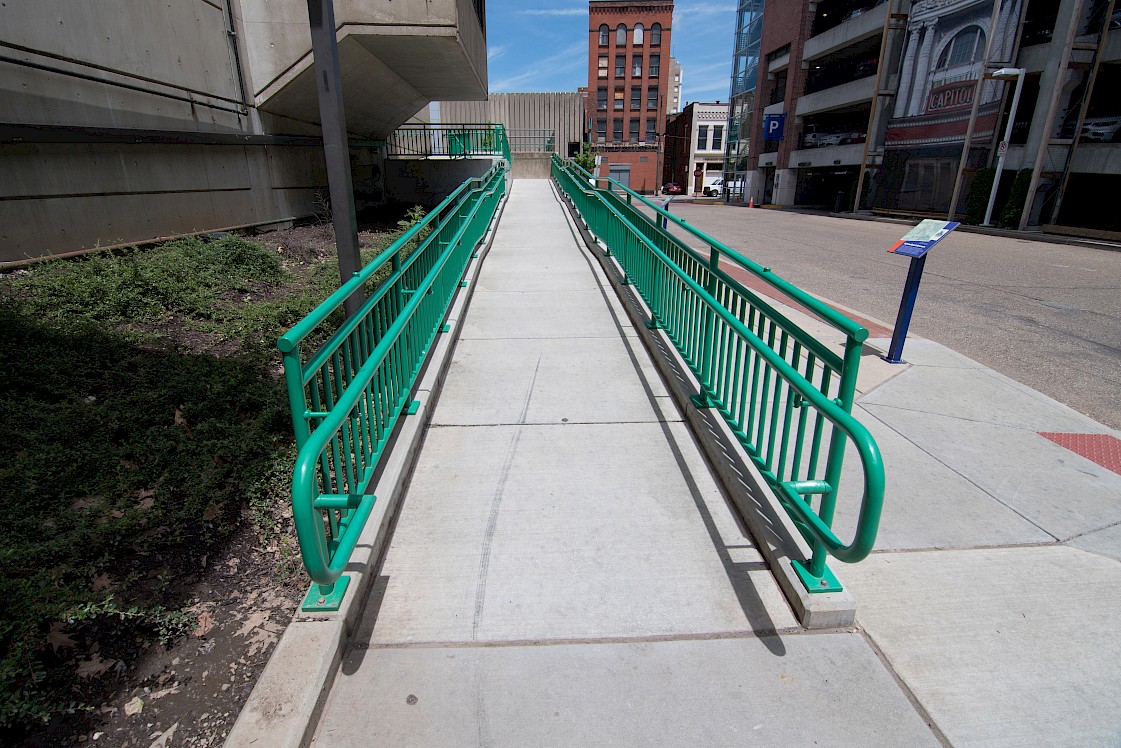 Dan Grant of M & G Architects and Engineers states:

"The Hollaender railing is ideal for an arena environment – the anodized finish is far less maintenance cost than traditional welded painted steel, and the railing allows excellent sight lines to the sporting action below. Arena management and owners, as well as M & G Architects, are pleased with the results."
Location:

Wheeling, West Virginia

Architect:

M & G Architects and Engineers

Railing:

Infill:

Finish:

Black anodized railing with frosted glass infill, clear anodized railing with clear tempered glass, and green powder coated picket railing