Albany Times Union Center was in for a major, $20 million renovation, including a brand new atrium (formerly an open area), new waterfall feature glass elevator, and the railings required to protect the public in this large space.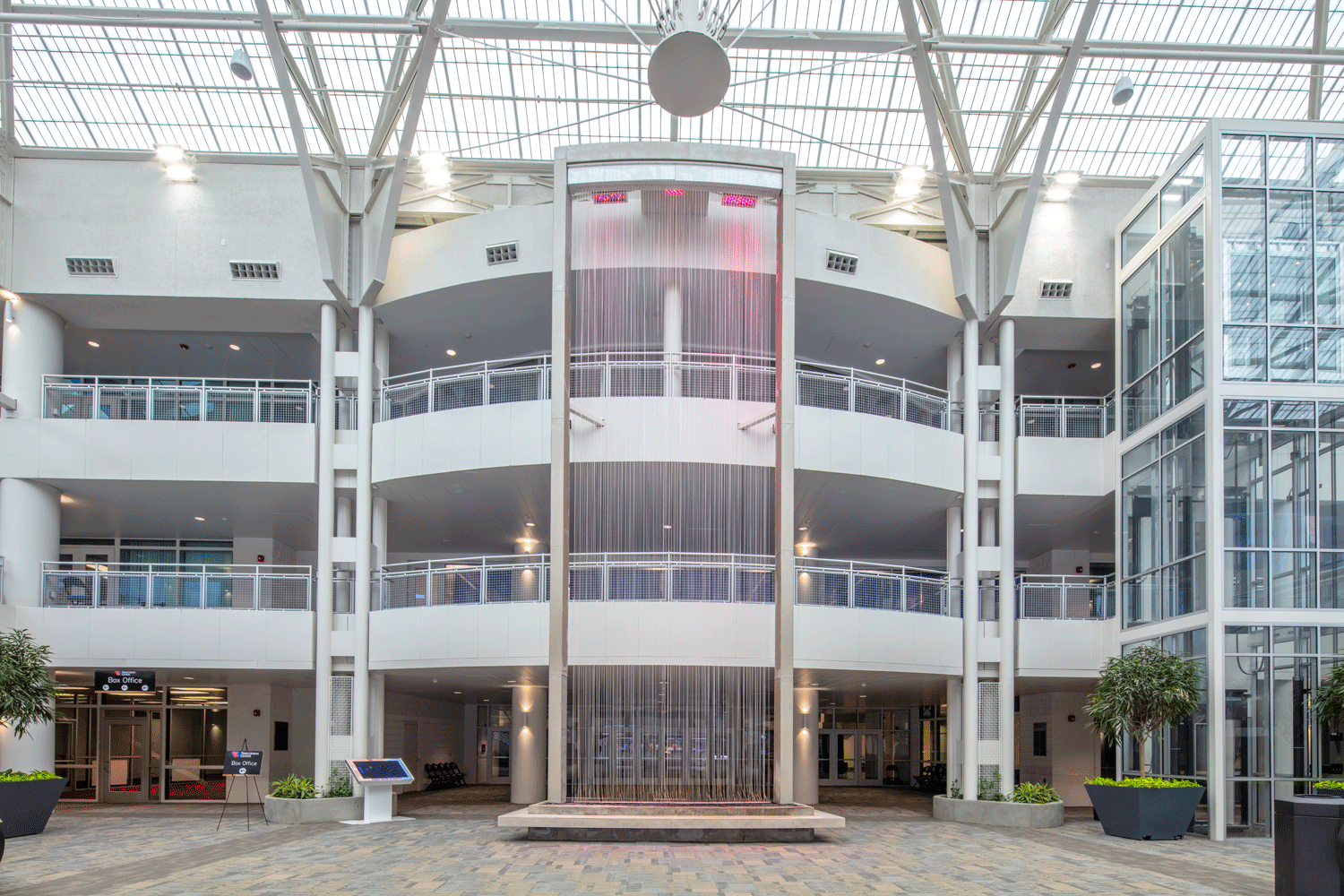 Synthesis Architects (Schenectady, NY) chose Hollaender's Interna-Rail with wire mesh infill panels as a suitable railing system. It provides the security needed to protect people at elevation, with the transparency desired, and the low maintenance costs that an anodized aluminum railing provides.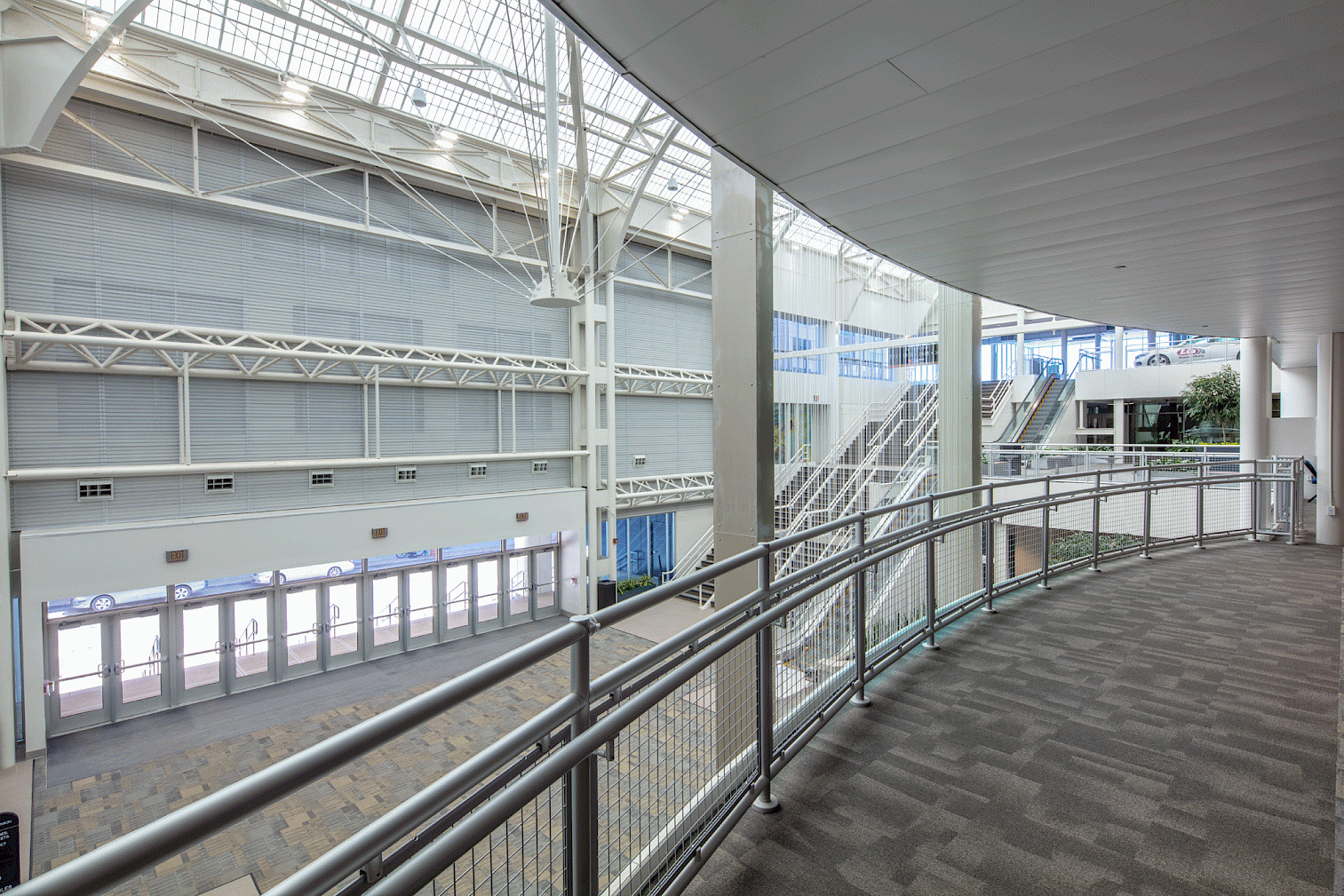 Location:

Albany, New York

Architect:

Synthesis Architects

Railing:

Infill:

Finish:

2x2" Steel Wire Mesh, e-coated and powder coated
Says Rob Olori of Synthesis Architects:
"The Hollaender railing system turned out to be an ideal choice for this space.
All stake holders – architects, owners and the public – are pleased."