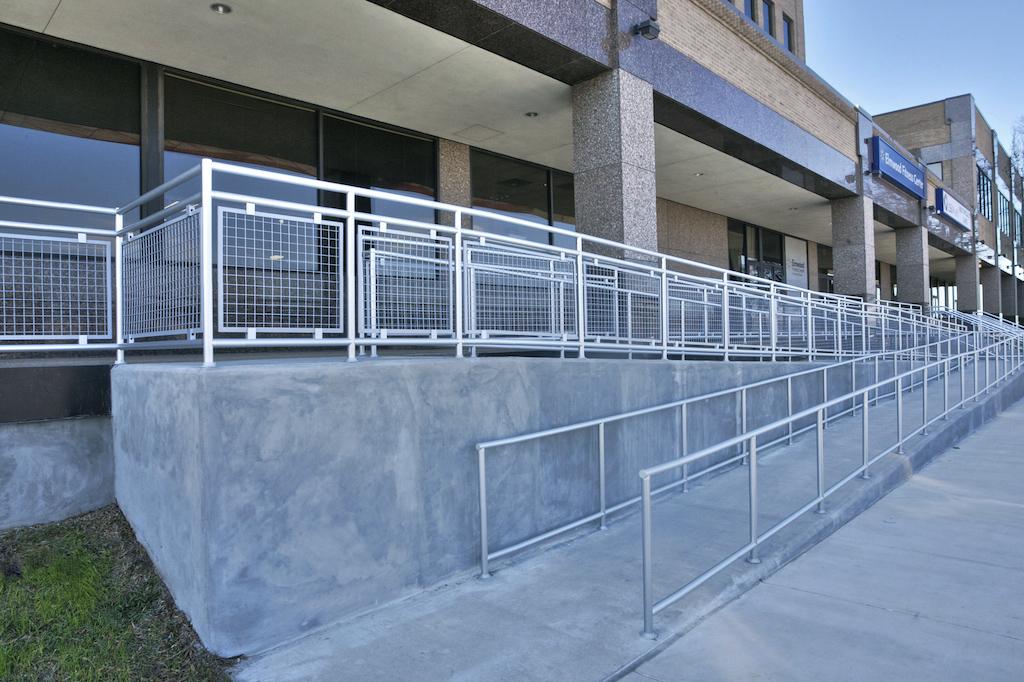 HMS Architects of New Orleans was tasked by Oschner Medical Centers to design a new campus for their facility located in Kenner, Louisiana. One of their concerns involved exterior guardrail on a down ramp. Due to corrosion and high maintenance, both Oschner and HMS have had issues with traditional welded and painted steel systems in the past. They have observed that repainting the top rails of painted railing costs from $5 to $10 per linear foot every three to five years.
To avoid these problems, HMS selected Hollaender's® anodized aluminum Interna-Rail® railing system with electro-coated/powder coated steel wire mesh infill panels. The anodized aluminum withstands pedestrian traffic much better than painted steel, and both the aluminum railing frame and the e-coated/powder coated panels resist corrosion better in the Gulf of Mexico coastal environment.
Oschner and HMS are both so pleased with the new railing that they intend to use this system going forward at future facilities.
Location:

Kenner, Louisiana

Architect:

HMS Architects

Railing:

Infill:

Finish:

Clear anodized finish frame with 2x2" steel wire mesh infill