Mercer Commons is the most recent of a series of developments financed by 3CDC. 3CDC is a non-profit, real estate development and finance organization focused on strategically revitalizing Cincinnati's downtown urban core in partnership with the City of Cincinnati and the Cincinnati corporate community. Their work is specifically focused on the central business district and in Over-the-Rhine. One of their more recent projects is a multi-unit condominium development, Mercer Commons.
John Wagner, of City Architects located in Cleveland, Ohio, was tasked with the design of the building, located in Over-the-Rhine. Over-the-Rhine is Cincinnati's oldest neighborhood and is known for it's classic 19th century architecture.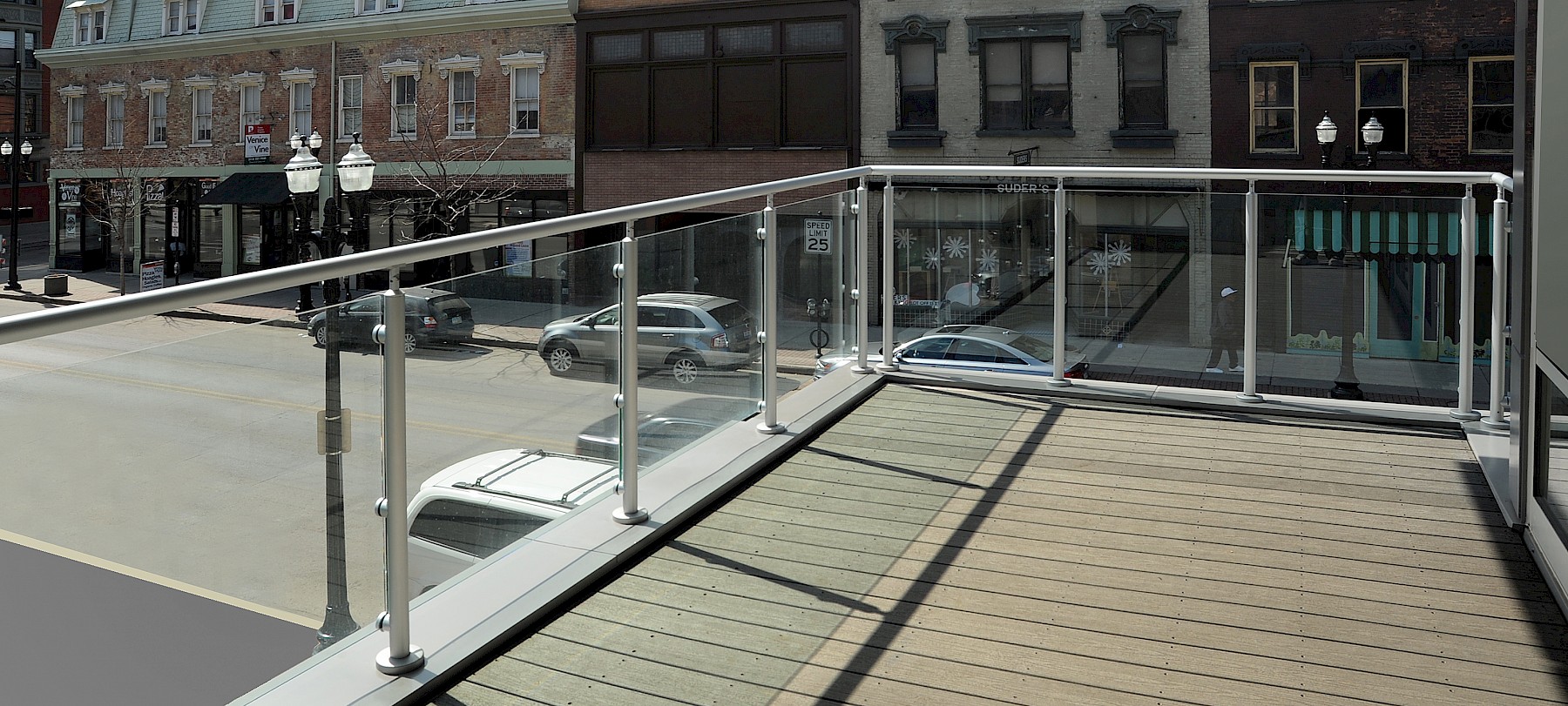 For this important project in the Over-the-Rhine neighborhood we were looking for a railing system that complimented the modern design of the building but still provided a desired transparency to not compete with the beautiful ornamental iron-work prevalent in this historic district. In addition the use of locally manufactured products was important to the project and the Hollaender® VUE system met all criteria and exceeded our expectations of quality and finish.
John Wagner, City Architects