Josh Held, President of Josh Held Design, was invited by the LIGHT Group in Las Vegas to design the new 38,000 square foot nightclub located in Las Vegas. The concept focused on a "warehouse feel with industrial influences." Nightclubs in Las Vegas are one of the most extreme environments in hospitality design and have to withstand high capacity, traffic and abuse.
It was an obvious and immediate choice to develop a railing system with Hollaender that would have a designed custom look while using stock components. Hollaender was able to engineer the system and connections to meet state building codes while using the DécorCable to maintain the visual transparency.
Matte black powder coating and anodizing further enriched the design.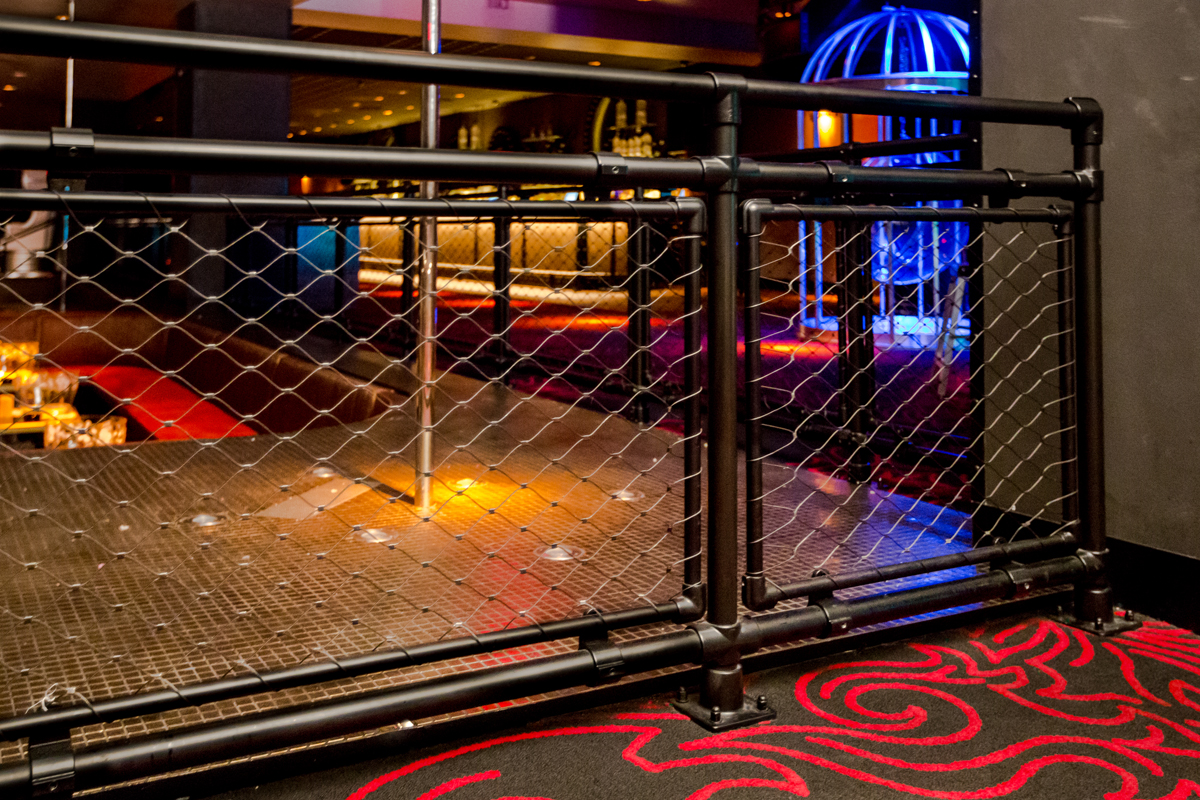 The Hollaender® railing system was one of Held's first design decisions on the job. The product was on time, within budget and performs beyond expectations.
Location:

Las Vegas, Nevada

Architect:

Josh Held Design

Railing:

Infill:

Finish:

Matte black frame with Carl Stahl DecorCable X-Tend™ 316 stainless steel wire mesh