Frankie's Fun Park opened their fifth location in Huntersville, North Carolina and called upon ADW Architects to design the facility. The combination of amusement rides, exhibits, dining and outdoor accessibility required various railing designs and products.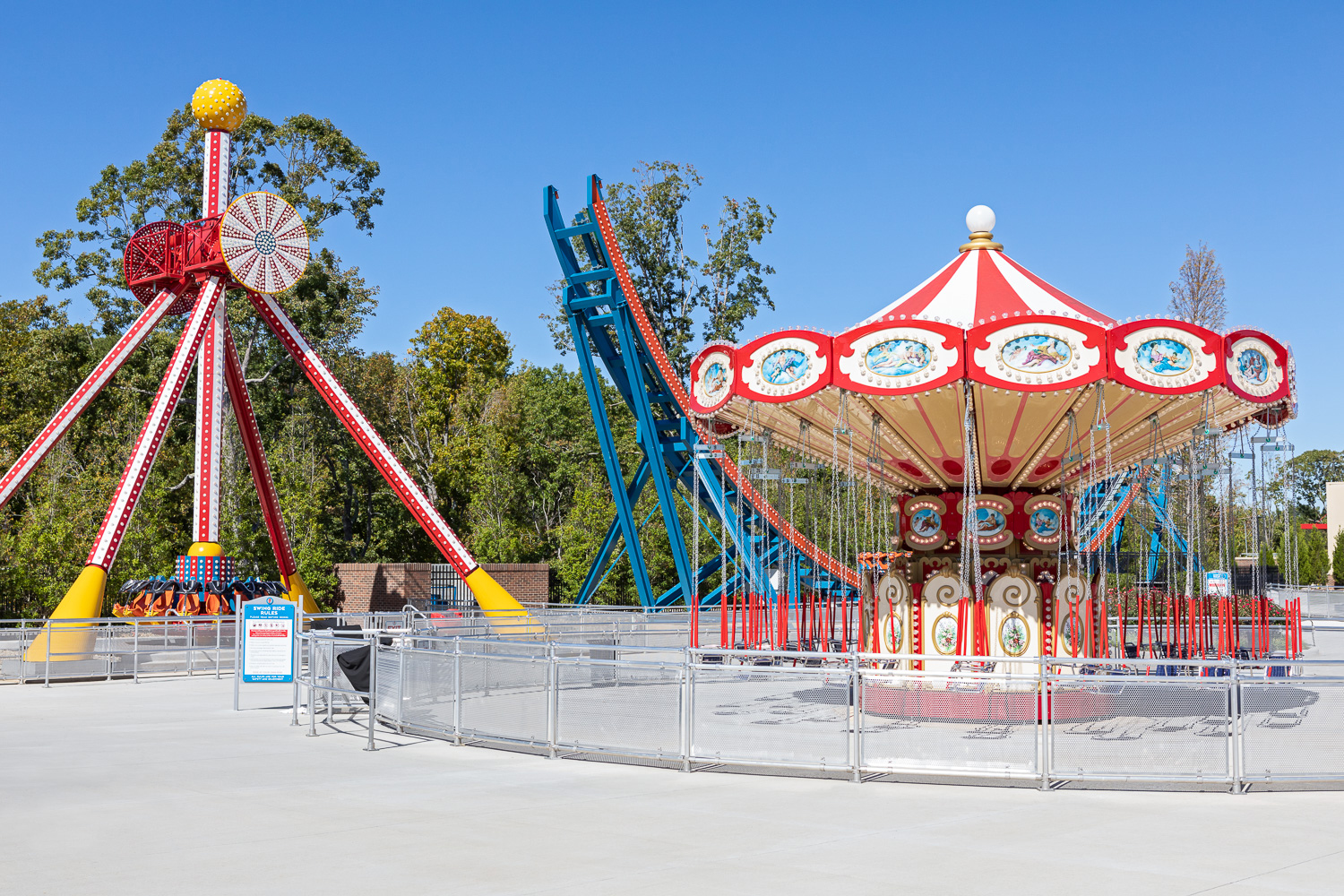 As a full-line manufacturer with complete engineering and design services, Hollaender Manufacturing provided railing for all of Frankie's design and utility needs. Frankie's needed a "one-stop shop" for their complete railing system needs and Hollaender's mechanically fastened aluminum railing systems covered all their requirements. The design required Hollaender's aluminum Speed-Rail® 2-line queue railing, Speed-Rail® with perforated infill panels, Interna-Rail® ADA accessible ramp railings and Interna-Rail® with acrylic panels.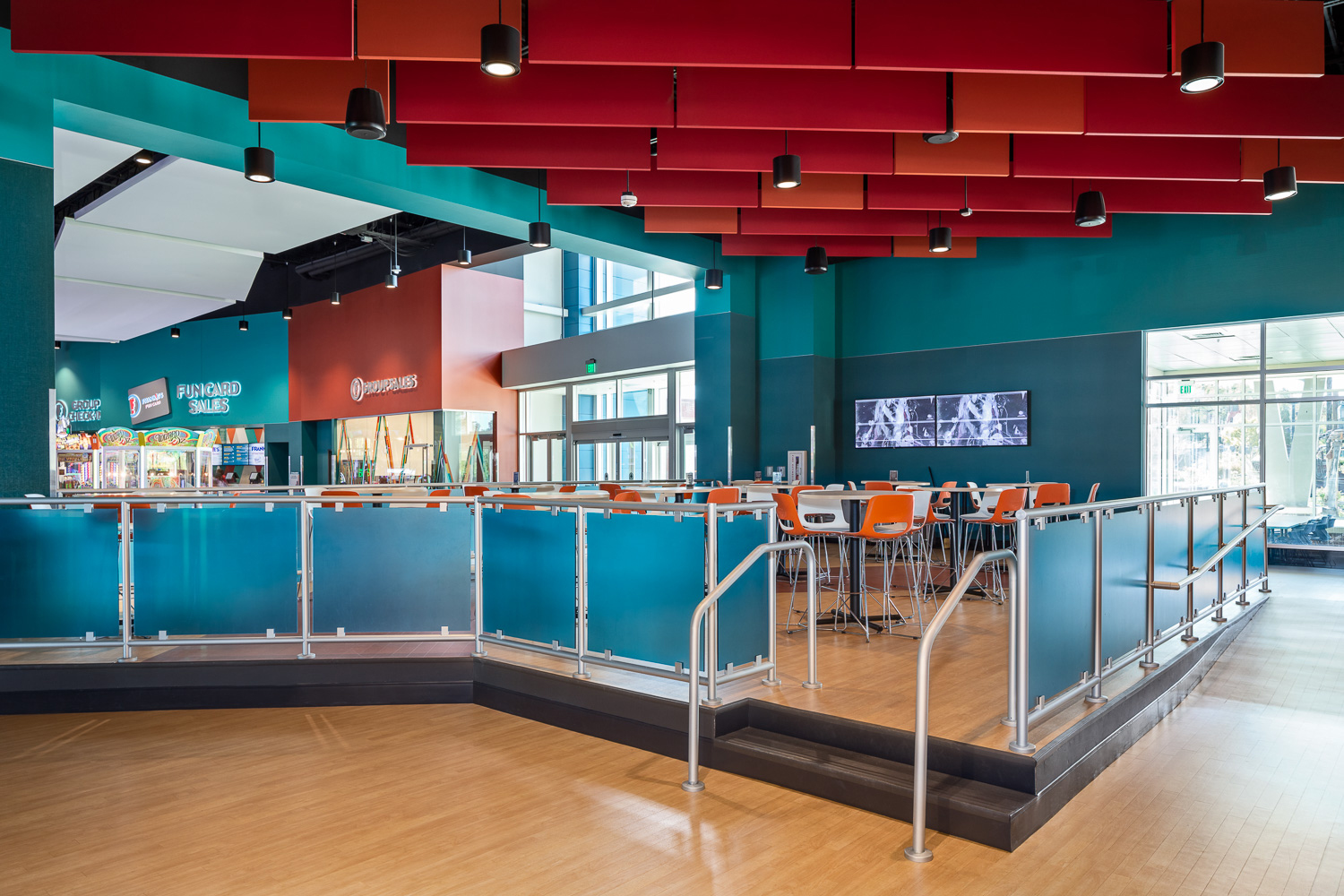 Hollaender railing systems are showcased at Frankie's other South Carolina locations in North Charleston, Greenville, and Columbia and continue to serve the staff and patrons of Frankie's well.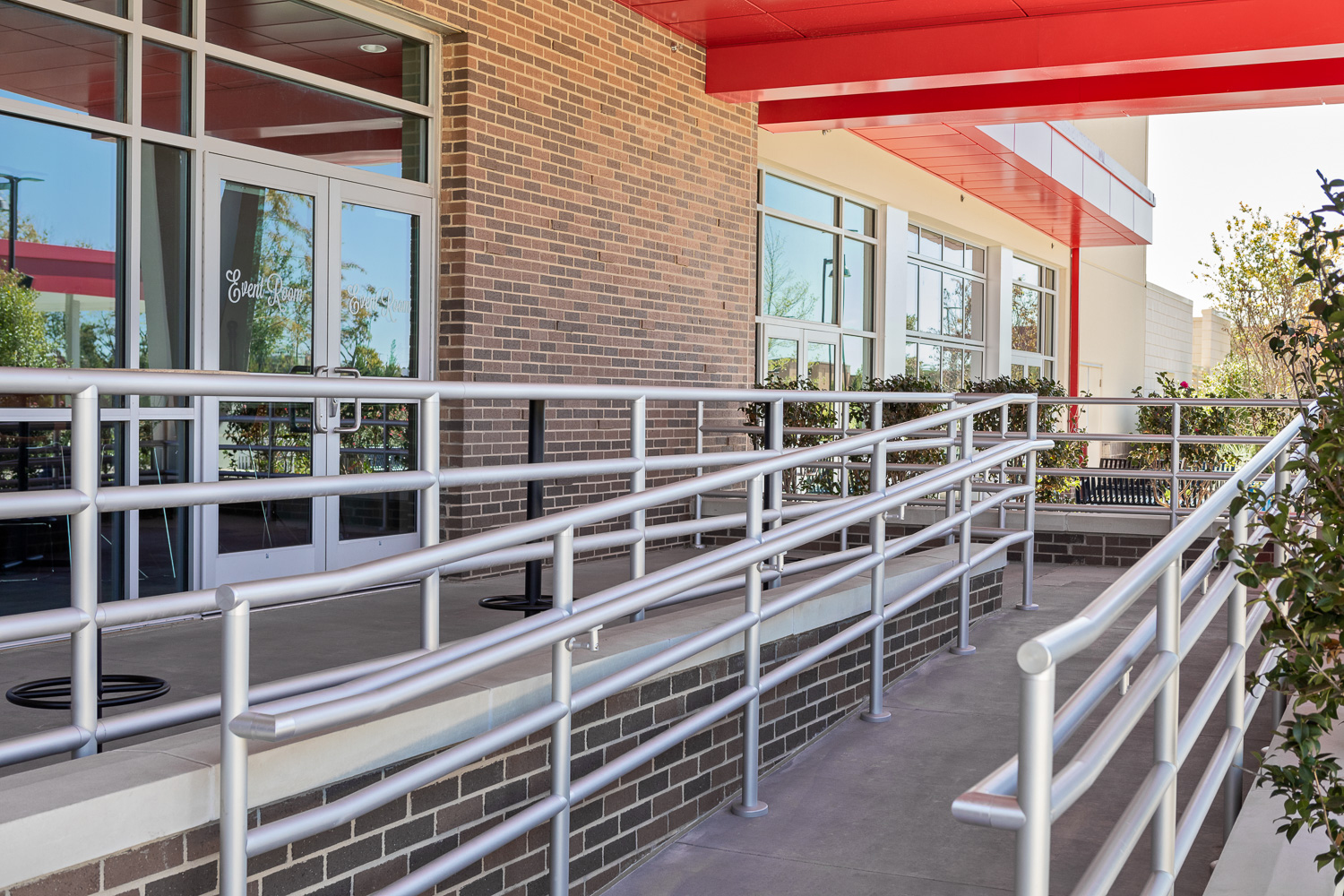 Location:

Huntersville, North Carolina

Architect:

ADW Architects

Railing:

Infill:

Finish:

Clear anodized finish railing with e-coated and powdercoated steel perforated infill panels