Project Architect Jean Underwood comments:
"As architects, we were looking for a clean contemporary look that allowed good visibility through the infill panels."
The owners were looking for a low maintenance finish that would reduce costly maintenance hours.
The Hollaender Interna-Rail® railing system, with its anodized aluminum structure and 2" x 2" wire mesh infill panels, provided a choice that met both criteria and came within budget. In addition, the custom wood top rail selected integrated easily into the standard railing design.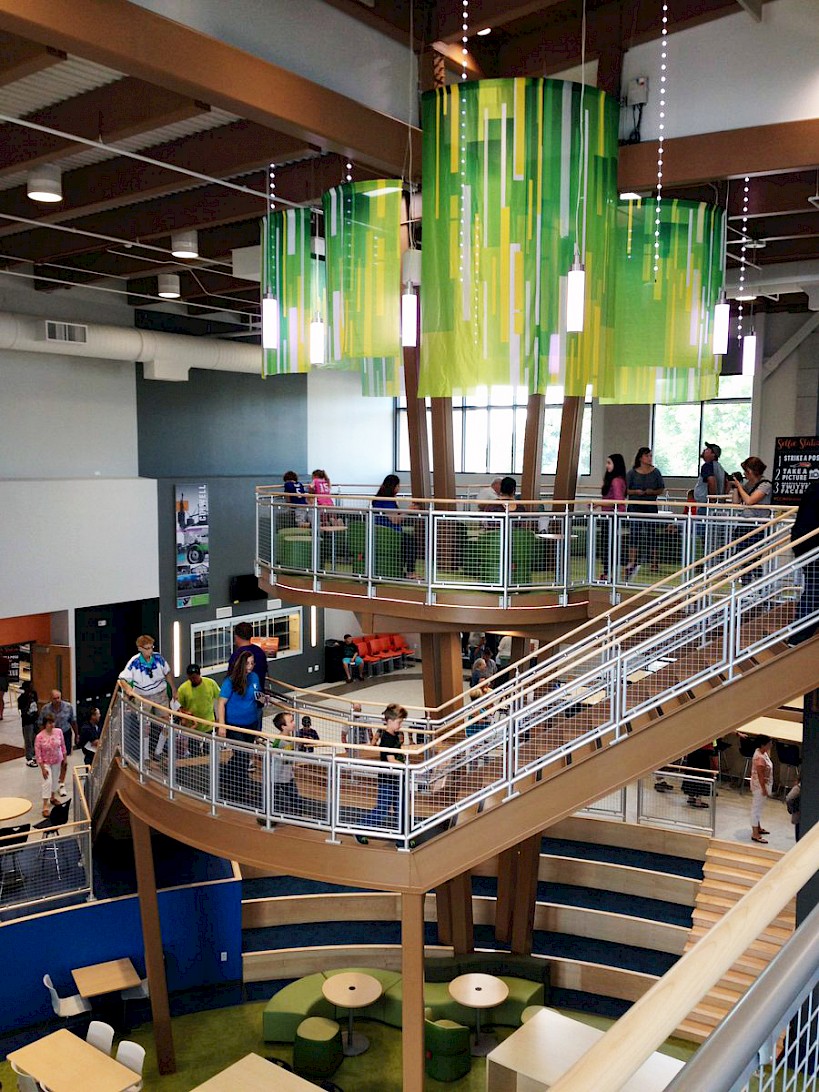 An "extra" attribute occurred during construction when it was discovered that a portion of the railing had to be changed to side mount from top mount. Hollaender was able to easily integrate this change during construction and still maintain a consistent look throughout the project.
All stakeholders have expressed their satisfaction with the Hollaender railing system.
Location:

Charles City, Iowa

Architect:

BLDD Architects

Railing:

Infill:

Finish:

Clear anodized finish railing with wood top rail. Steel 2 x 2" wire mesh infill e-coated and powdercoated.