Spartanburg School District Two chose Jumper, Carter and Sease Architects from West Columbia, South Carolina for their design and Thompson Turner Construction as general contractor for the recently completed construction of the Boiling Springs High School.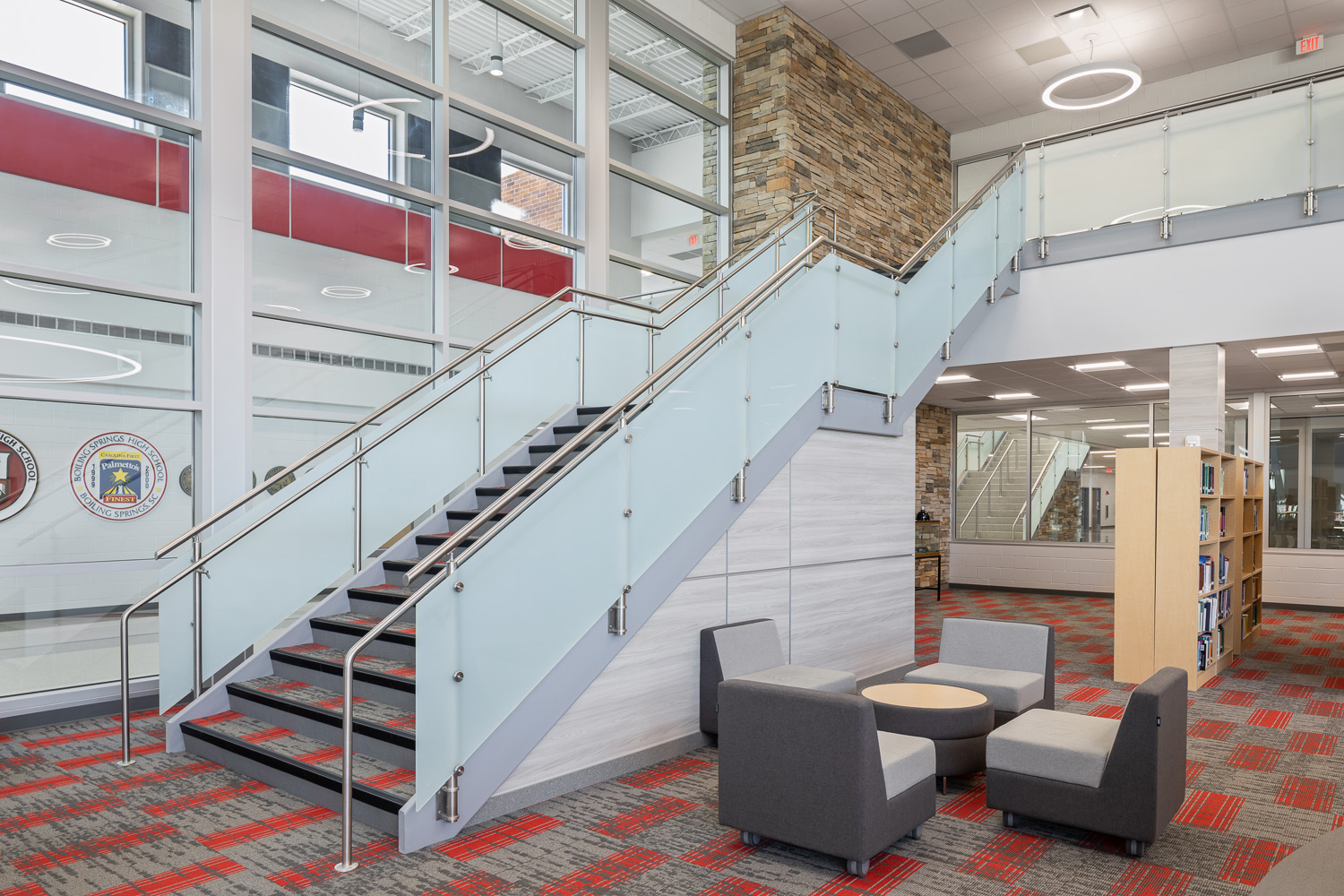 The architects of Jumper, Carter and Sease specified Hollaender's Stainless Steel VUE™ Railing system as a basis of design and coupled it with a white-opaque interlayered PVB glass to provide both a modern and airy feel throughout the facility. The railing was manufactured out of stainless steel which enhanced the sleek modern design and also provided an ultra-clean look throughout the school. Design and construction of modern educational campuses provide unique challenges in terms of railing design and economic value in a budget conscience environment.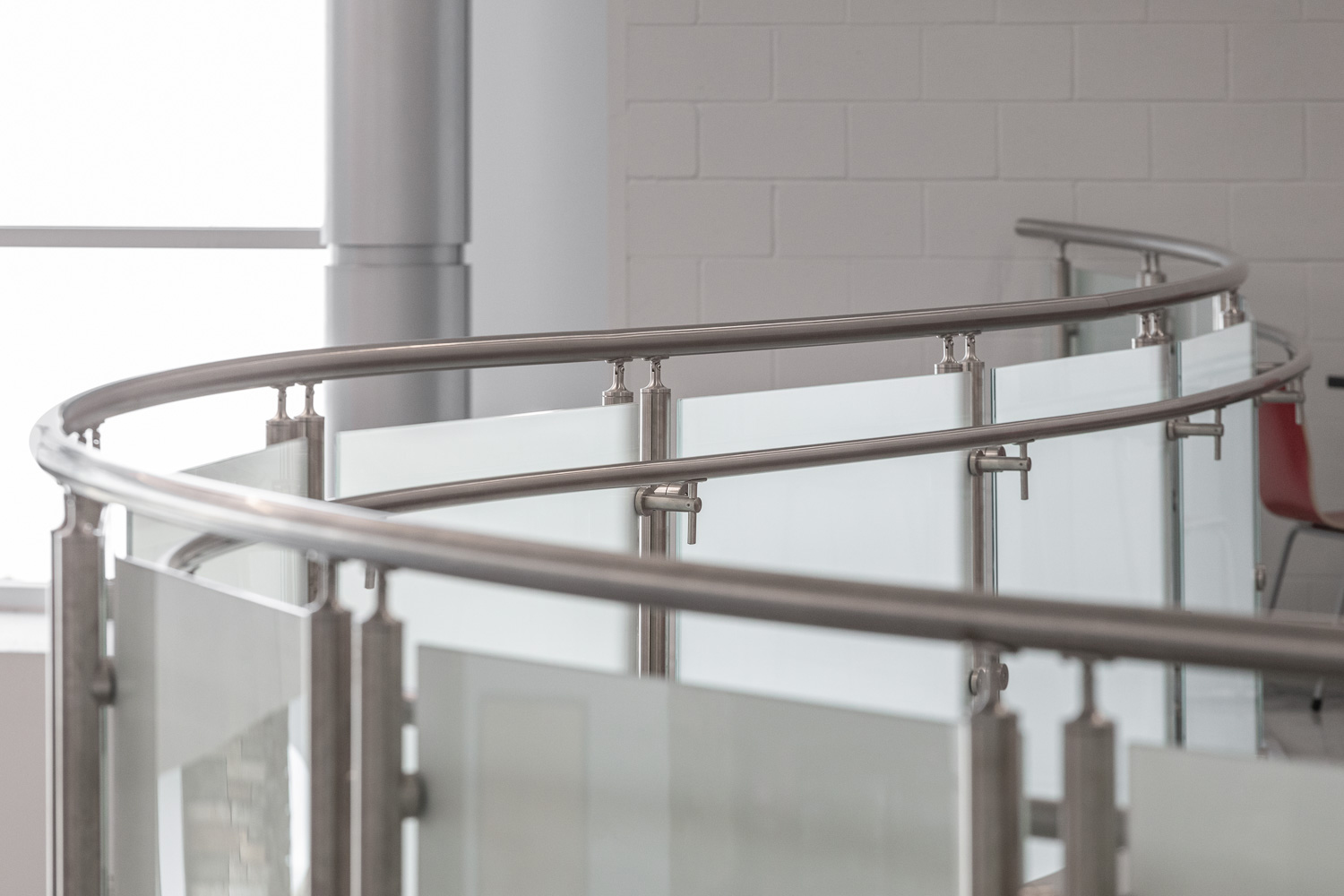 The Stainless Steel VUE™ system provided economic value compared to other manufacturers and will continue to provide safety, durability, stability and accessibility to the the students and staff of Boiling Springs High School years to come.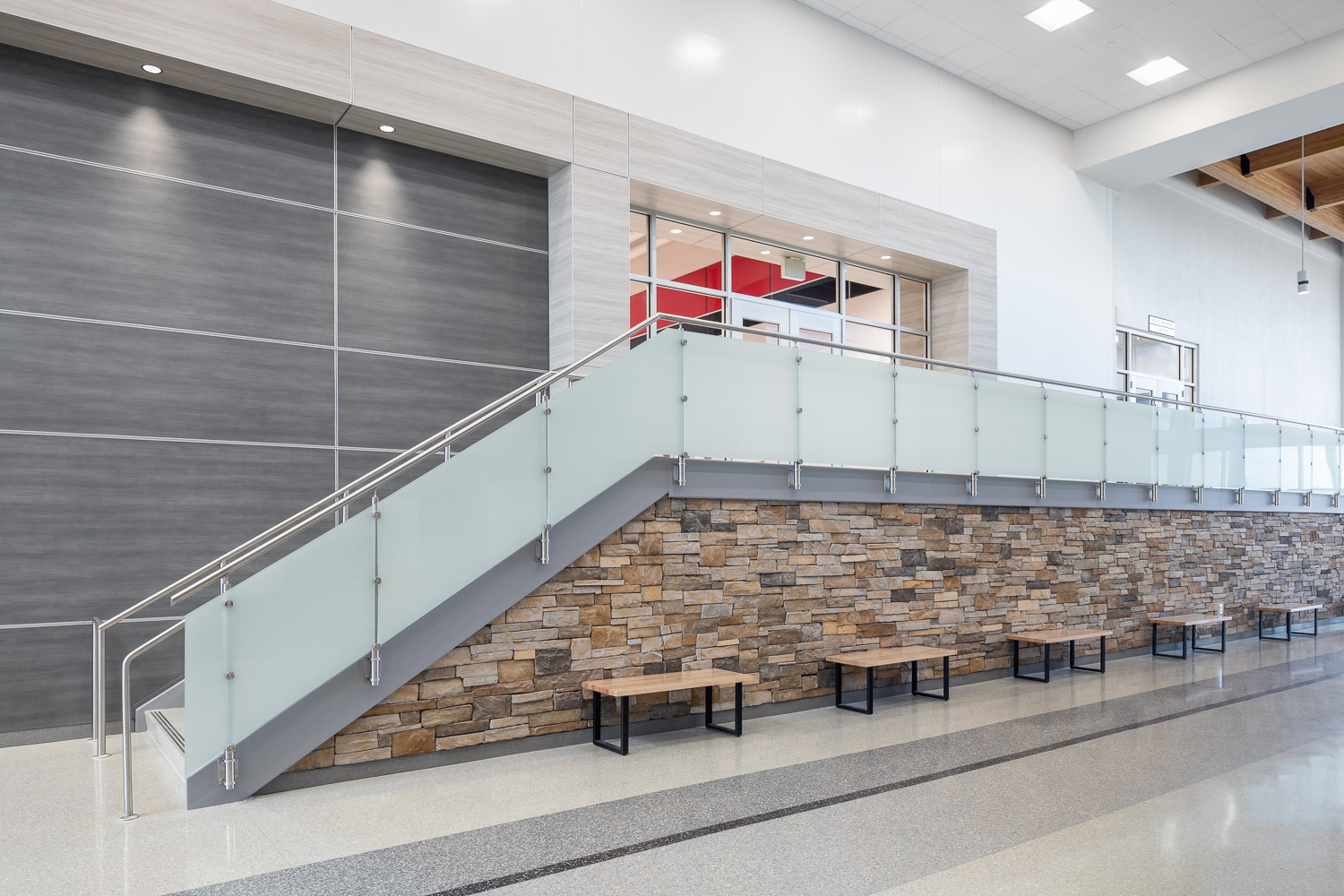 Location:

Boiling Springs, South Carolina

Architect:

Jumper Carter Sease Architects

Railing:

Infill:

Finish:

#4 Directional Satin Stainless Steel Handrail