The Battery Atlanta is a lifestyle destination anchored by SunTrust Park, the new home of the Atlanta Braves.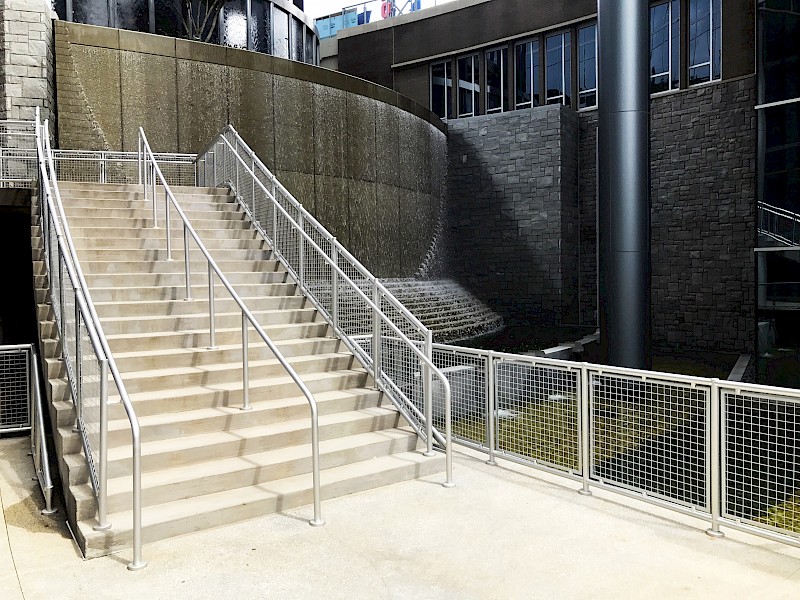 HGOR Planners and Landscape Architects were tasked with designing the hardscape of the sixty acre mixed-use project. Central to the design is a 75,000 sf. dining and entertainment plaza connecting the stadium with two levels of surrounding retail, a ten-story office building and a 300-room hotel.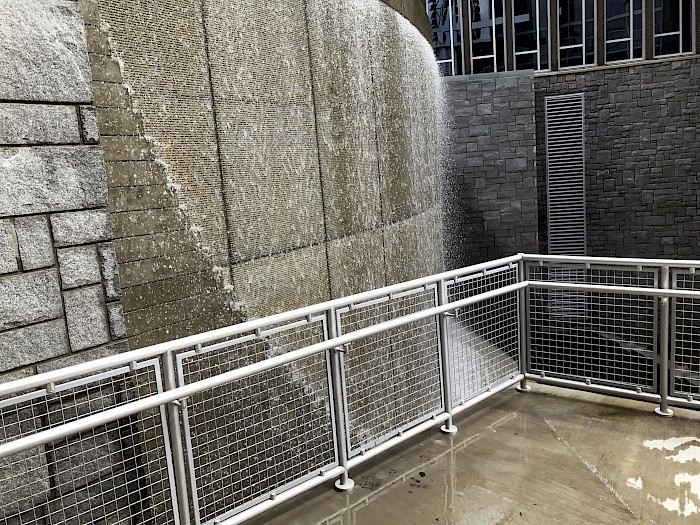 Location:

Atlanta, Georgia

Architect:

HGOR

Railing:

Infill:

Finish:

Illuminated railing with clear anodized finish frame with e-coated and powder coated 2x2" steel wire mesh infill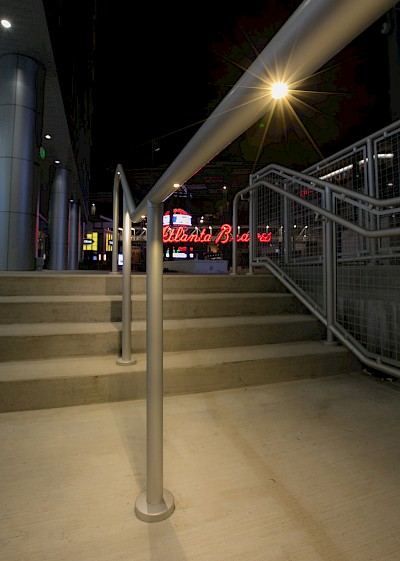 High egress areas featured integrated use of LED pod lighting for discreet but needed illumination creating the perfect lighting effect.